HomepageMovement Disorder Clinic Multidisciplinary Parkinson's Clinic Advanced Parkinson's Clinic Local hospitals About Parkinson's Parkinson's Nurse Specialist Useful Links Contact usParkinson's UKEducation CoursesDriving ExerciseDietDrug Treatments ResearchSpeech Therapy
The Multidisciplinary Parkinson's Disease Clinic
The Multidisciplinary Parkinson's clinic is based in the Specialist Assessment and Rehabilitation Centre (SPARC) at the London Road Community Hospital in Derby. The core multidisciplinary team includes:
Dr Rob Skelly FRCP, Consultant Physician and Honorary Assistant Professor
Dr Bushra Khizar MRCP, Consultant Physician
Dr Sarah Awan, Consultant in Palliative Medicine
Lisa Brown, Parkinson's Disease Nurse Specialist
Suzanne Filon, Parkinson's Disease Nurse Specialist
Fiona Lindop, Specialist Parkinson's Physiotherapist
Clare Johnson, Specialist Parkinson's Occupational Therapist [OT]
Caroline Bartliff, Specialist Speech and Language Therapist
Olivia Strachan, Physiotherapist
Rachael Stinger, Occupational Therapist
Carol Cooper, Occupational Therapist
Sr Rosetta Hamilton, Manager, Specialist Rehabilitation
Elaine Bowler, Staff Nurse
Amanda Jenkins, Staff Nurse
Weekly clinic
We hold a clinic most weeks on Friday. Once a year people with Parkinson's have a full "MOT" or a comprehensive assessment. Patients are usually asked to attend in the morning. They see the physio for a mobility assessment and advice, the OT for assessment of mood, memory and activities of daily living, and the nurse for review of bowels and bladder, a medication check and a bone health assessment. In the afternoon, the doctor or PD nurse will see the patient and carer with all the assessments to hand. This allows for rational changes in treatment. Patients are reviewed every 6-12 months, often sooner if the treatment has been altered.
It is most important that you bring with you to all hospital appointments an up to date list of medication including doses and timings.
Additional services
In the course of assessment, the team may recommend:
-a specific programme of physiotherapy
-the anxiety management group
-a speech therapy assessment
-assessment by the continence adviser
-referral to a dietitian.
-handwriting group
Virtual clinic
Our patients often phone for advice. Often the nurse can deal with the query. If not the matter can be discussed at the weekly team meeting. This may result in:
- telephone advice,
- a therapy review,
- an early PD clinic appointment,
- or a home visit by the PD nurse or OT
Patients too frail to attend the PD clinic may also be discussed by the team at this weekly meeting. We also offer telephone and video consultations
Mental Health Services
Mental Health services are currently provided by a seperate health trust, Derbyshire Healthcare NHS Foundation Trust. Dr Chris Taylor, consultant in Old Age Psychiatry, sits on the Derby Hospitals Parkinson's steering group and has helped improve clinical pathways for people with Parkinson's and mental health problems. From time to time trainee psychiatrists attend the Multidisciplinary Parkinson's Clinc and provide useful help and advice. From March 2019 to March 2020, as the result of a service development grant from Parkinson's UK, Dr Taylor was able to attend the Mutlidisciplainary Parkinson's Clinic on a weekly basis.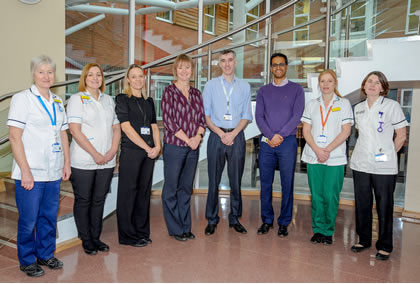 Emma Martin and Caroline Bartliff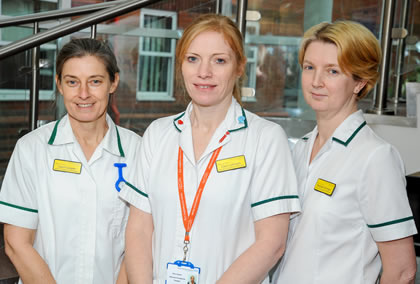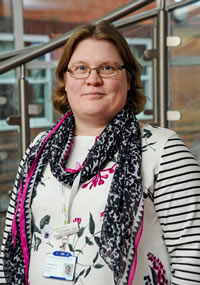 Dr Chris Taylor